3D Print with Thermal Radiation Heating
---
Higher than Injection Molded Strength!
No Delamination. Superior Strength. Hermetically Sealed. No compromises.
---
tjec
3D Print Aerospace Grade Parts
---
Produce flight-ready CubeSat parts and aerospace components from PEEK, ULTEM, PEI, PPSU and more
---
3D Print Medical Devices
---
Produce Patient-Specific Implants, Surgical Instruments and more from medical-grade PEEK and PPSU

---
Previous
Next
The new A150 system is out!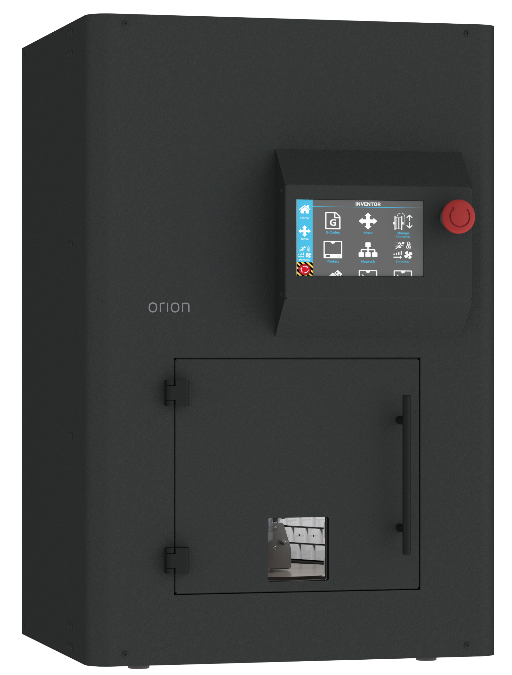 What we do?
Orion AM produces the most advanced 3D printer for industrial additive manufacturing with high-performance polymers like PEEK, PEI, PPSU and more.
Designed, engineered and manufactured in Germany, the Orion AM systems enable additive manufacturing of production ready parts without compromises on material properties.
Who is it for?
The A150 AM system is designed for
Industrial Manufacturers, Research Institutes, Aerospace Companies
and Medical Device Manufacturers.
How does it work?
We combine a Fused Filament Fabrication (FFF) process with Thermal Radiation Heating to heat the material (not the air) up to 320°C. This fuses the layers together to achieve injection molded like strength in 3D printed parts.
Work with us!
Explore Orion AM

Learn about our products and services
Check out our latest blog posts!
---
Connect with us
We're here to help you with any questions or inquiries. Get in touch.